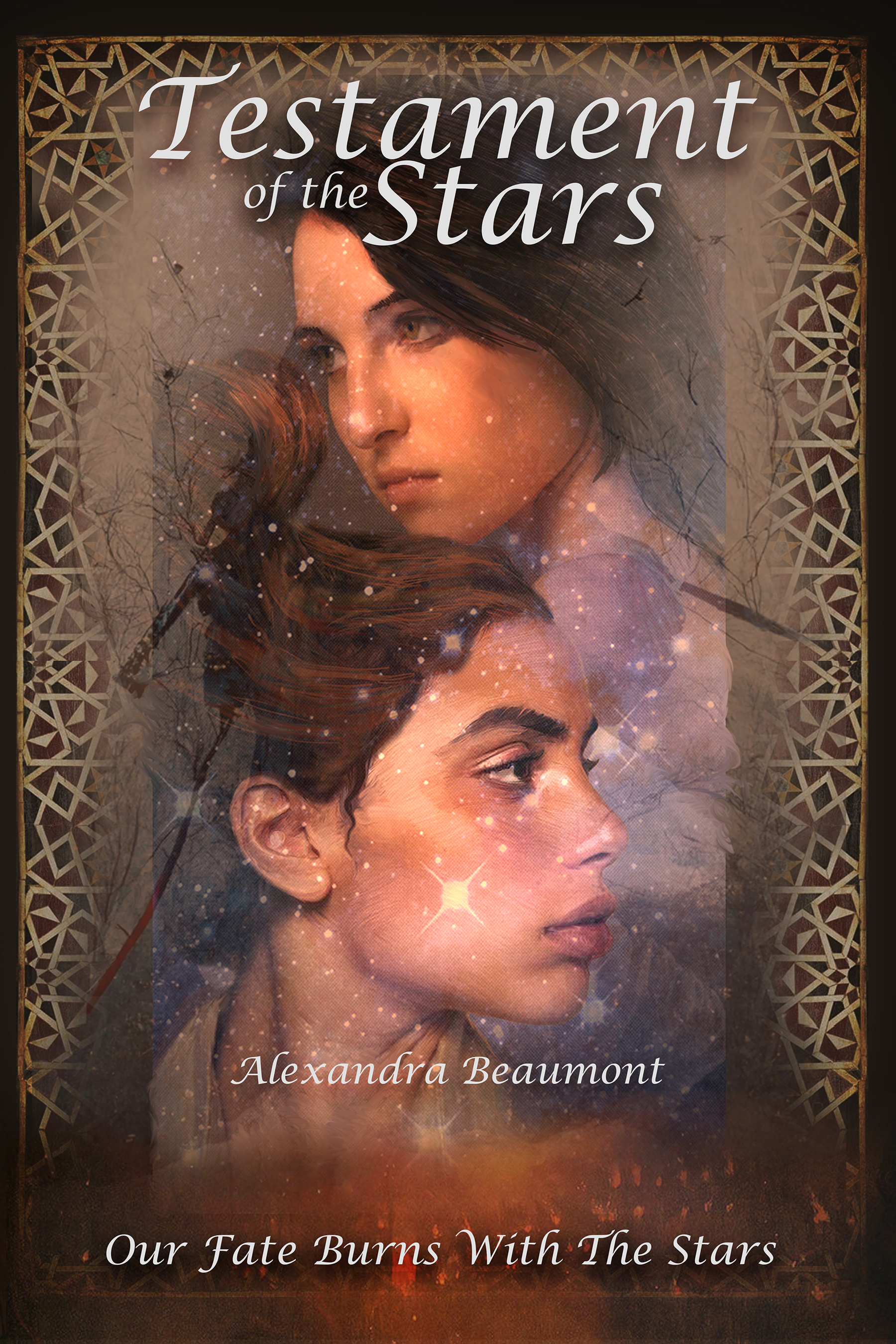 Title: Testament of the Stars
Author: Alexandra Beaumont
A fierce star-cult governs the lives of both the blessed from the plateau of Gemynd and the rebellious word-weavers of Rask. When Einya reluctantly joins the cult, she thinks only of the rights it will give her: the permission to marry her Raskian lover. Instead she is thrown onto a treacherous path of betrayal and political strife, and a battle for power. Forced to drink the blood of the stars and steal their thoughts, Einya ends up at the heart of a fierce rebellion, caught between a fight for freedom and the twisted, alluring power of the stars.
RELEASE DATE: December 1st
Title: Scissor Sisters
Scissor Sisters 21 tales of sapphic villains, curated by April Yates and Rae Knowles. Featuring the work of Hatteras Mange, Anastasia Dziekan, Ariel Marken Jack, Maerwynn Blackwood, Avra Margariti, Grace R. Reynolds, Evelyn Freeling, Hailey Piper, T.O. King, M.S. Dean, Chloe Spencer, Mae Murray, L. R. Stuart, Alex Luceli Jiménez, Cheyanne Brabo, Luc Diamant, Alyssa Lennander, Anya Leigh Josephs, Lindz McLeod, Caitlin Marceau, and Shelly Lavigne.
RELEASE DATE: January 2024



Title:

Lies That Bind
Authors: April Yates and Rae Knowles
Lorelei Keyes and Adele Hughes are content, if not entirely happy, running a sham seance business in the English tourist town of Matlock Bath. Lorelei's business savvy and Adele's gift for mimicry provide for their needs, but the customers are not the only ones deceived. When a mysterious newcomer, Viola, uncovers a secret, .the couple finds their quiet life upended. Viola pulls them onto a transatlantic crossing bound for Adele's homeland of New York, and the turbulent seas without are nothing compared to the treachery within. Lorelei and Adele face the end of their romance for certain, and may stand to lose much more than that if they cannot discern Viola's true intentions and rediscover what drew them to one another in the first place.
RELEASE DATE: February 2024
Title: The Hiding
Author: Alethea Lyons
Arcane archivist Harper has always been plagued by dreams of grotesque creatures and bloody deaths. When she bumps into a ghostwalker in the Shambles and has a visceral experience of his execution, she knows it's a foretelling. Yet fear of the Queen's Guard stops her speaking out. When her vision indeed comes true, the unusual markings on the ghostwalker's corpse, combined with his neatly excised vocal cords, send a ripple of terror through York. The witch hunt is on. As the body count rises, Harper knows her magic is the only way to find the killer – if she can avoid being hanged as a witch. To protect both human and supernatural, Harper walks the thin line between their worlds. She and her demonhunter foster-sister form a multi-faith team with a forensic scientist, a spirit Harper accidentally summoned, and a techno-witch, to catch the killer before more people die.
RELEASE DATE: March 2024



Title: Shadow of the Hidden
Author: Kev Harrison
It's Seb's last day working in Turkey, but his friend Oz has been cursed. Superstition turns to terror as the effects of the ancient malediction spill over and the lives of Oz and his family hang in the balance. Can Seb find the answers to remove the hex before it's too late?

From Kev Harrison, author of The Balance and Below, journey with Seb, Oz and Deniz across ancient North African cities as they seek to banish the Shadow of the Hidden.
RELEASE DATE: March 2024