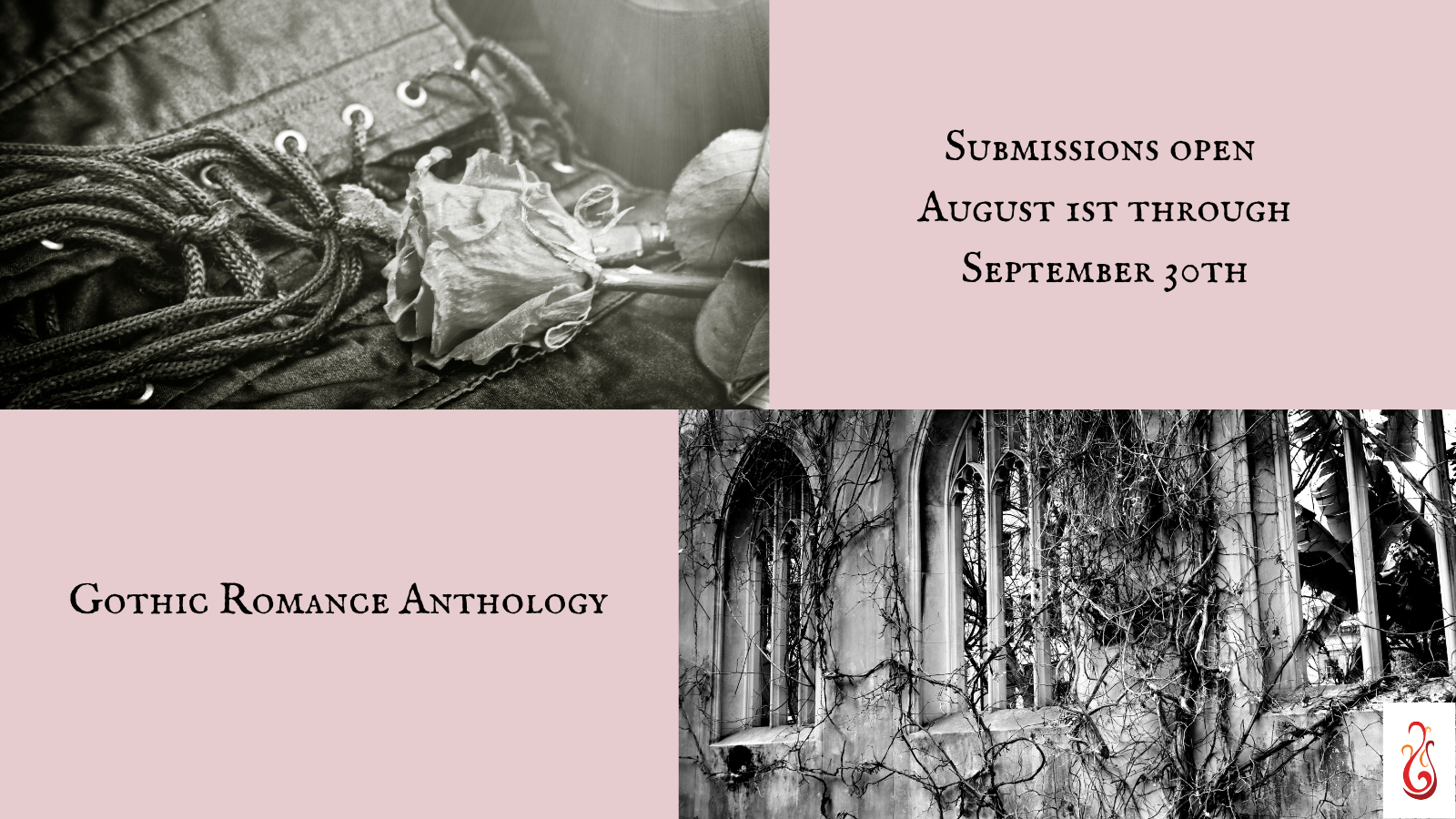 Submissions Open
: August 1st through September 30th
Title:
TBD Gothic Romance


Type:
Anthology of short stories
Editors:
Heather & S.D. Vassallo
Theme:
We're looking for gothic romances that are equal parts horror and romance.
The short stories should be mysterious, atmospheric, and include a HEA (or happy for
now). This is an open call with no slots reserved for invitation pieces. Women and non-binary authors only (our definition of women includes transgender women and femme-identifying individuals - and always will. If you identify as woman by any definition, or identify as non-binary, this call is open to you).
Must Haves:
- Horror and romance
- Happily ever after or at least happy for now
- Overwhelming sense of menace or dread
- Atmosphere (weather) and/or place prominently add to the story
- Traditionally spooky locations, such as old manor houses or decaying plantations
aren't necessary, but the location should be spooky.
- Actual supernatural horror, implied supernatural horror, or psychological horror
- Haunted places/houses welcome
- Sizzle: anywhere from closed door to super sizzle welcome (but the sizzle must
drive the plot forward)
- Time period: anytime in the past or present
- Location: anywhere on Earth
Won't Accept:
- Racism
- Anti-LGBTQIA+
- Rape
- Incest
- Extreme Horror (excessive gore, explicit sex just for gore/sex sake)
- Reprints
- Manuscripts that don't follow the guidelines
Guidelines:
- Women and non-binary authors only (our definition of women includes transgender women and femme-identifying individuals - and always will. If you identify as woman by any definition, or identify as non-binary, this call is open to you).
- Short Stories 2,000 to 6,000 words
- First page should have your legal and author name, email address, word count,
and title of story
- Font 12 pt Garamond
- Double Spaced
- No headers, footers, or special formatting
- DOC, DOCx, or RTF format
- Up to 2 short stories per author (submit separately)
-
Simultaneous submissions acceptable, please let us know if your piece is
accepted elsewhere
Send Your Submissions To:
Gothic Romance Submission
Compensation:
- $0.08 a word
- Digital and paperback copy of anthology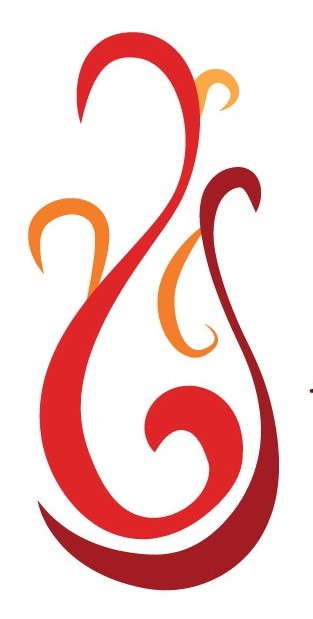 Submission now closed. Author notifications will be emailed around August 19th
Title:
HELL HATH ONLY FURY CHARITY ANTHOLOGY
Editors:
S.H. Cooper and Oli A. White
In response to the U.S. Supreme Court overturning Roe v. Wade
When all they give us is hell, we will respond with only fury
Open to ALL women (cis, trans, etc), femme-identifying individuals, and also other
individuals who have/had a uterus.
We also strongly welcome submissions from trans masc individuals.
While the majority of
the content of this collection will likely feature issues that could be described as women's
healthcare, trans masc folk are a hugely important yet often overlooked part of the conversation
when it comes to certain reproductive rights, and need representation now more than ever.
While it is inappropriate to include trans masc folk under the 'woman's healthcare' banner, we
nonetheless believe that a portion of this book should be dedicated to struggles that trans masc
folk face in healthcare spaces. As such, we believe that in this case, it's important that trans
masc individuals are acknowledged and included within this space.
Examples of what we're looking for:
Horror stories with a focus on AFAB (assigned female at
birth) and femme-presenting bodily autonomy, purity culture, whore/Madonna complexes,
pregnancy, what being a "woman" means. Stories that focus on or critique healthcare struggles
for cis or trans women, nonbinary folk, and others who have or had uteri, in relation to sex and
gender, biology etc. Stories dealing with the difficulty of asserting masculinity alongside the
bodily need to access what are traditionally considered "women's" spaces. Stories that feature
an intersection of disability (physical or mental) and gender when it comes to healthcare.
Anything that deals with how our bodies are not truly our own and the effects it has.
What we're not looking for:
Torture and shock fic, thoughtless gore, stories centered around
pedophilia and/or incest, anything that promotes a pro-birth-not-pro-choice narrative or in
general disparages people's right to choose what happens to our own bodies, erotica.
Word Count:
1,000-4,000
Reprints accepted.

Payment:
None. Stories will be provided on a donation basis.
Where:
submit to hhofsubmissions@gmail.com
author's will receive notification around 8/19/22
Beneficiary: The Brigid Alliance
- "We book, coordinate and pay for travel, travel expenses,
and child care, serving as a single, trusted point of contact for every step of the journey.
Wherever someone needs to get to abortion care in the U.S., we find a way to get them there –
through direct support and in collaboration with our network of partners."
brigidalliance.org
BGP is donating ALL profits from this book to The Brigid Alliance. We will not be recouping the expenses it takes to publish this work. We consider this expense our donation towards this project.
NOTE: The editors and publisher are not collecting any proceeds from this anthology. All profits from book and merchandise sales will be sent directly to The Brigid Alliance.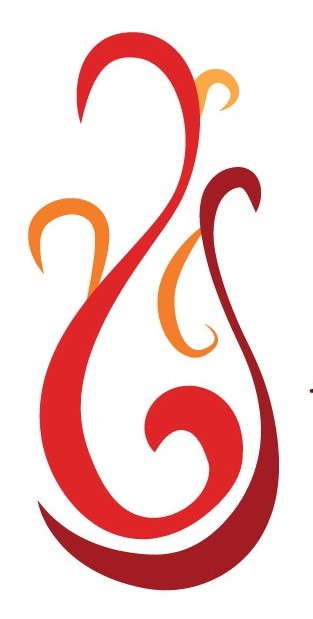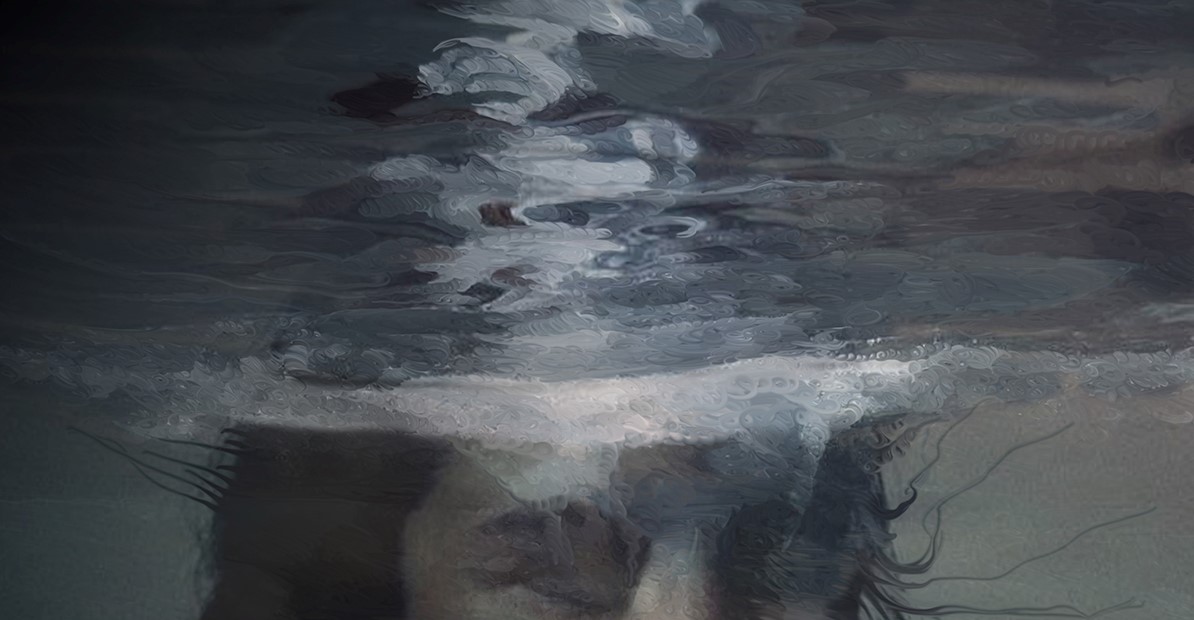 Submission now closed. First round notifications will be emailed August 5th
Title:
Dangerous Waters: Deadly Women of the Sea
Type:
Anthology of short stories, poetry, and drabbles
Editor:
Julia C. Lewis
Theme:
We're looking for horror or dark fantasy stories, poems, and drabbles about malevolent
mermaids, sinister sirens, scary selkies, spirits, and other deadly and dangerous women of the
sea. Stories including the ocean or sea are the focus of the anthology, but we will consider stories
involving rivers as well.
No explicit sexual content, no racism or anti-LGBTQIA+, animal cruelty, extreme horror, or violence just for violence's sake. No reprints.
What:
Submissions should be a Word doc or docx. On the first page of your piece, only put the title, word count, and trigger warnings. Do not use headers or footers.
Stories: 500-3,500 words
Poetry: up to 350 words
Drabbles: exactly 100 words
Titles are not included in word counts
Multiple submissions will be accepted (up to 3 pieces per author), but only one piece will be printed. Simultaneous submissions are fine, please let us know if your piece is accepted elsewhere.
This is an open submission call. No slots have been reserved for invitation pieces.
Please include an author bio (including any social media or website links you want displayed) as a separate document.
Where:
Email all submissions to submissions@brigidsgatepress.com. In the subject line put DANGEROUS WATERS.
Compensation:
Copy of the ebook and paperback of the anthology.
Stories: $0.08 a word
Poems: $50 a poem
Drabbles: $50 a drabble
Questions about the anthology? Send an email to admin@brigidsgatepress.com