The Stradivarius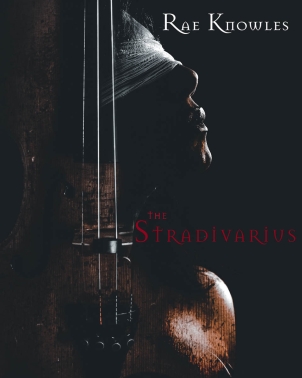 By Rae Knowles
Published by Brigids Gate Press
When a surprise inheritance and whirlwind romance offer Mae a chance to escape her repressive aunt, she's all too eager to elope and start life anew in her childhood home. But when she and her new husband arrive, the towering Victorian sits in disrepair, and Mae learns that her father's decade- old, unsolved murder is still a source of rumor and speculation in town.

Leading the charge to unravel the mystery surrounding her father's death is Ollie, a vibrant genderqueer and an outsider in their hometown. Sure that solving the cold case will land them a coveted job in the police department, Ollie gains access to the Victorian by agreeing to do maintenance work on the property.

Inside, Mae is taunted by a feminine specter, soft voices from empty rooms, and distinct melodies of Lady Paola: the priceless, Stradivarius violin stolen the night of her father's murder.

Forte, mezzo-forte, the measured, andante cadence.

Her hiss, her pull, her scream.

Mae fears the house is haunted by her father's spirit, her husband believes she's going the way of
her mother–slipping into madness, but Ollie suspects something more sinister is at play. If Ollie and
Mae can't work together to uncover the Victorian's secrets, Mae will join her mother in an
institution or her father in the grave.
May 3, 2023