The Five Turns of the Wheel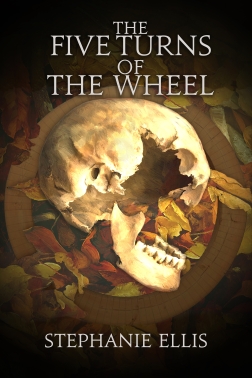 By Stephanie Ellis
Published by Brigids Gate Press
Welcome to the Weald.
The Five Turns of the Wheel has begun.
With each Turn, blood will be spilled, and sacrifices will be made.
Pacts will be made…and broken.
Will you join the Dance?
In the Weald, the time has come for the Five Turns of the Wheel. Tommy, Betty and Fiddler, the
sons of Hweol, Lord of Umbra, have arrived to oversee the sacred rituals…rituals brimming with
sacrifice and dripping with blood.
Megan Wheelborn, daughter of Tommy, hatches a desperate plan to free the people of the Weald
from the bloody and cruel grip of Umbra, and put an end to its murderous rituals. But success
will require sacrifice and blood as well. Will Megan be able to pay the price?
978-1-957537-21-4 | May 22, 2022