Beast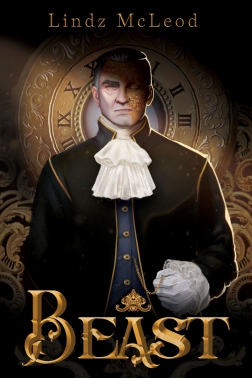 By Lindz McLeod
Published by Brigids Gate Press
After the noble adults have been dragged away and guillotined, Le Majordome—the castle butler— finds himself the sole protector of the castle's young heir. Hiding the teenager had seemed like a good idea, but the other servants don,t agree; if the army return and discover they've been protecting a member of the aristocracy, all their lives will be forfeit. To make matters worse, the heir's now- dead elder brother left behind a bastard baby, calling the heir's inheritance into question. As tensions rise, Le Majordome must quell a murderous mutiny and rein in the heir's worst impulses if any of them are to survive. To add to his mounting troubles, it's rumoured that a local enchantress has been looking for her stolen child, and will stop at nothing to rescue him. To Le Majordome's horror, the bastard baby starts displaying magical powers, proving his parentage beyond a doubt.

Le Majordome has no idea which dilemma will reach the castle first—the army or the witch—or what the hell he's going to do about either,
but perhaps help is closer than he realises.
August 15, 2023